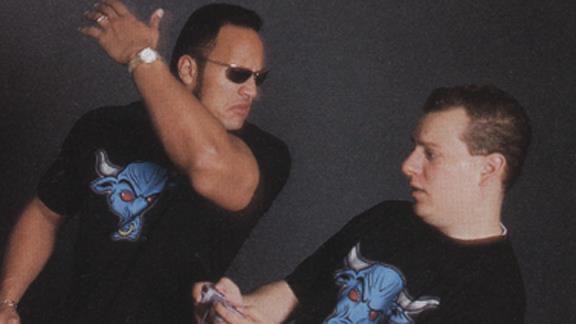 About the Author
Jon Robinson
Jon Robinson is an award-winning author and journalist whose work has appeared across media including ESPN, Sports Illustrated, GamePro, and IGN.com. He has written eight books, including Rumble Road, The Attitude Era, NXT: The Future is Now, and Creating the Mania. His book, The Ultimate Warrior: A Life Lived Forever won the IBPA Benjamin Franklin Award for Best Biography.
Robinson began his career writing as Johnny Ballgame for GamePro Magazine, before moving on to write for Incite Video Games and NFL Under the Helmet. He later became the founder and Editor-in-Chief of IGN Sports, where he was named one of the most influential video game journalists by GameDaily.
Upon leaving IGN, Robinson wrote The Gamer Blog for ESPN the Magazine and ESPN.com, interviewing everyone from Tiger Woods and Michael Jordan to LeBron James and Mike Tyson. His four-page feature on Kobe Bryant, "Form = Function", was spotlighted in ESPN The Magazine's inaugural Body Issue, while feature stories on the Top 25 Sports Video Game of All-Time and the NBA Jam and Madden video game franchises have lit up the internet and social media alike.
His latest work, Sunshine and the Full Moon, is his first novel.